"I've decided that all our traditional dishes will have their plant-based equivalents to give our guests a choice and educate them" – an interview with Chef Jakub Molda
Jakub is the owner and chef of Marshal Food in Szczecin, Poland where traditional dishes are intertwined with their entirely plant-based counterparts. According to him, introducing such a plant-forward offer was a great idea, and the interest among customers is still growing. In our conversation, Jakub talks about why he decided to go green, his plans for the future and his favourite plant-based ingredients.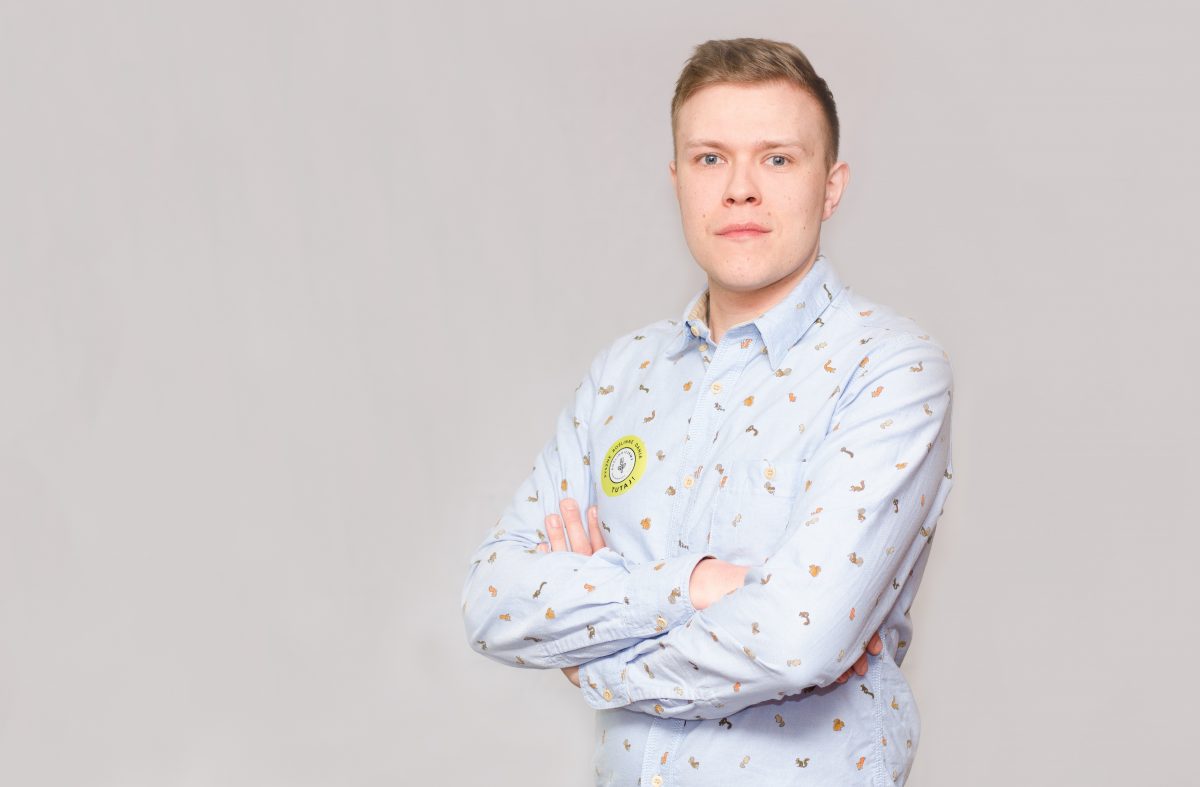 When and how was your passion for cooking born?
I can't tell the exact date. I know that at some point I started to enjoy having just a few products in the fridge and inventing a full dish out of them. My kitchen cabinet filled with spices helped me to create more and more interesting meals. The joy of preparing something (tasty!) out of nothing made me feel confident in the kitchen – even though I didn't, and still don't always succeed, despite having much more knowledge than a few years ago. 
Now that my passion is also a part of my job, I can say that I never imagined such a turn of events in my life. After all, I'm an IT engineer, which has nothing to do with being a chef, but I did become one and I'm proud of it.
Is there anyone who inspires you with their cooking? Where do you get ideas for new dishes?
I get inspired every day when I talk about cooking with everyone who is interested in it. It's usually my friends, including chefs and the staff at Marshal Food. Each of us has their own favourite flavours, recipes or spices. If one of them tells me something I don't know yet, it's always a reason to create new dishes that later become a part of our menu. I love it. I imagine this dish, the joy of dining, and I'm happy even with this thought itself. First of all, I draw my ideas from information about seasonal vegetables and fruits, then from conversations with my friends, and finally from the vision of combining all this and the desire to create something new.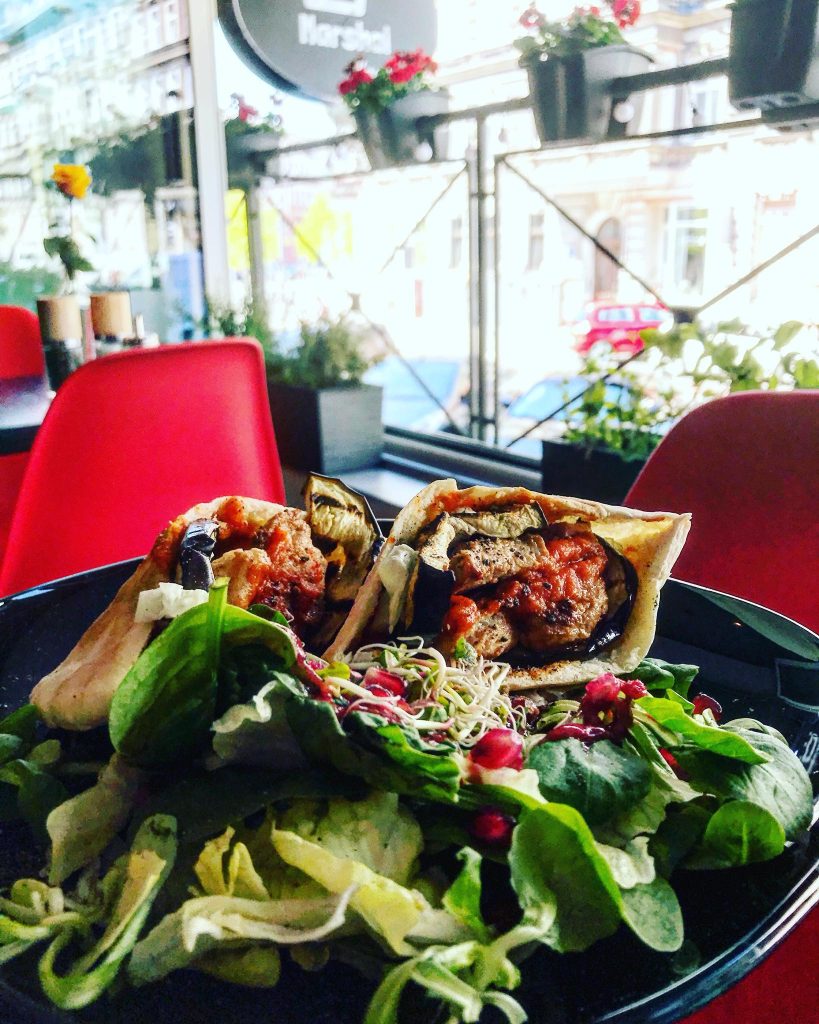 Where did you get the idea for so many plant-based dishes in a restaurant that also serves traditional cuisine?
I decided to do so while working on updating our menu lift 2018. While preparing for those changes, I considered corporate social responsibility, market needs and the local catering offer in Szczecin. It turned out that it is plant-based dishes that meet all these requirements. Having this knowledge, I've decided that all our traditional dishes will have their plant-based equivalents to give our guests a choice, educate them and not to exclude anyone. The effects exceeded my expectations! Our keep ordering more and more plant-based options and eagerly come back to try them again. While observing the catering scene in Szczecin I've noticed that other restaurants have started to introduce vegetarian or vegan options to their menu. This made me very happy and inspired me to work even more in the plant-forward direction.
Your plant-based offer was first on the permanent menu. Why did you decide to extend it and introduce an additional insert, which changes every month?
It was a decision influenced by many factors, but the most important one was the desire to create something that no chef or restaurateur in Szczecin has created before – a custom, plant-based dinner that changes every month and consists of at least 3 dishes.
The idea was implemented on 14 February 2019. Taking advantage of the Valentine's Day, when, statistically, a lot of people visit restaurants, we created an event called "A Vegan Valentine's Day". We informed our potential guests that the menu would be available until the end of the month and that we'd prepare a new the following month. And love won! It's been a year since this menu was introduced, and a lot of positive feedback and satisfaction of our guests prove that it was worth taking up this challenge.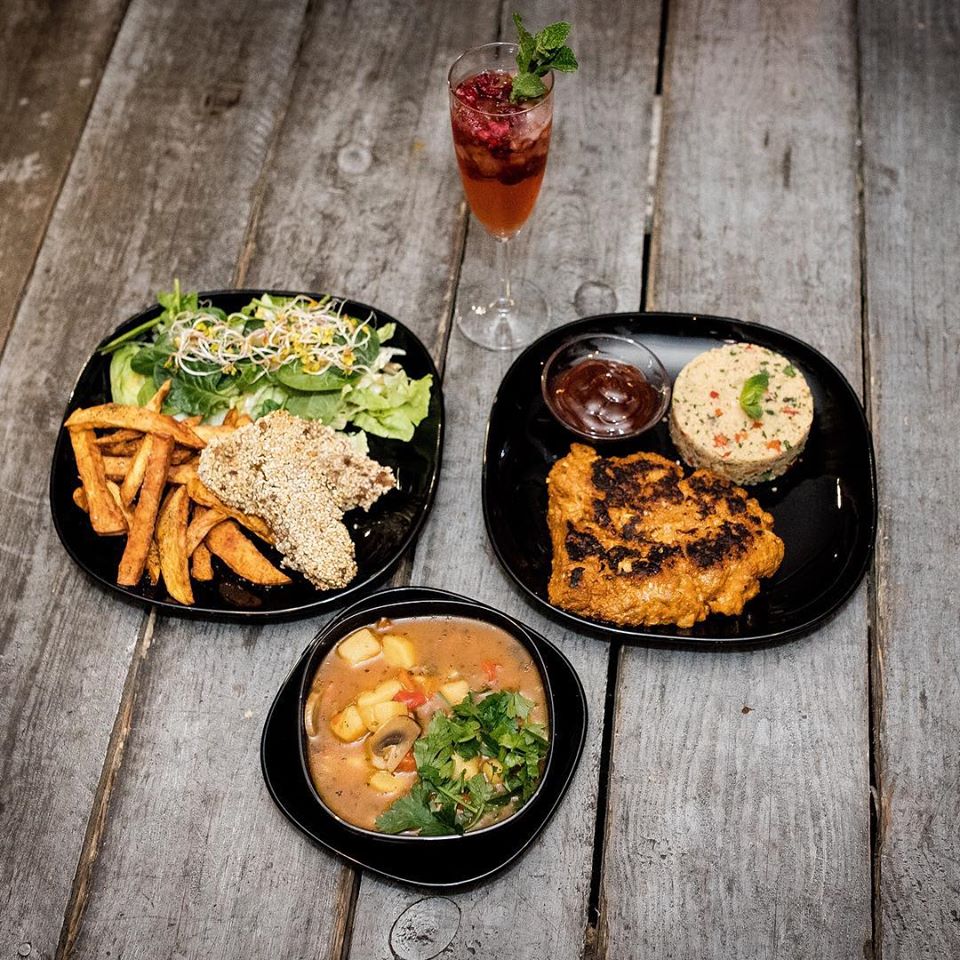 Have you really noticed an increase in interest in plant-based dishes after creating this additional menu?
Of course! As an owner and a chef, I have to monitor the performance and sales of individual items in our menu. I do this on an ongoing basis, while planning what to buy, keeping the books, having conversations with guests and employees, but also while reading online reviews, checking the statistics of our website and the content on our blog. All this confirms that interest in plant-based food is still growing. 
I also see changes on the restaurant scene in Szczecin. I'm glad that within a radius of one kilometre there are already two new places that have an extended plant-based offer and that this year we were not the only restaurant serving a plant-based dinner on Valentine's Day. In In less than a year, there is an obvious increase in interest!
Which of the plant-based options served at Marshal Food would you recommend to people who are still skeptical about dishes without meat?
Celery, but not just any celery! Compressed with spices, sous-vide cooked and finally fried in a beer batter with lemon peel. Wonderful! Its taste, texture, nutritional value and appearance result from the whole process I mentioned above. Without special equipment, a couple of hours of preparation and a refined recipe, it would be difficult to achieve that all. Luckily, you can always eat it at our place, together with glazed carrots with black seed, roast potatoes and lettuce with cherry dressing. It's simply delicious!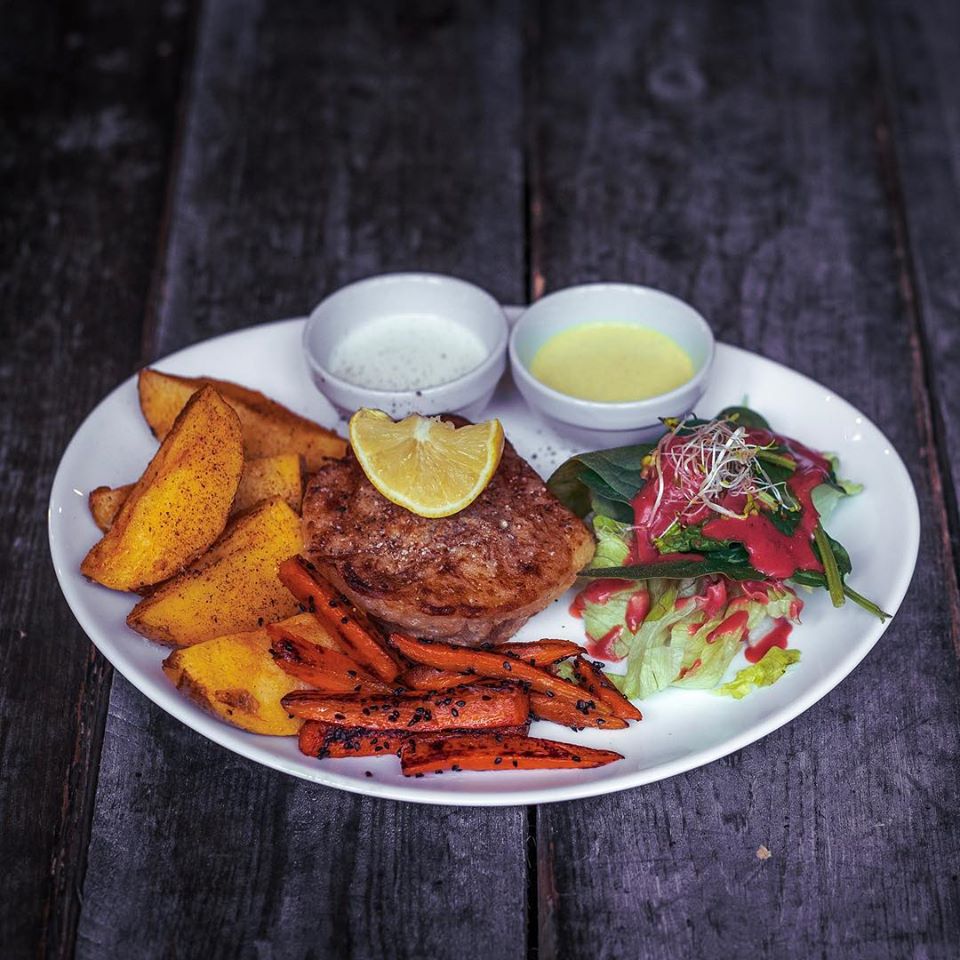 Is there any plant product or ingredient that is mandatory in your kitchen?
Aquafaba. It's a must-have in plant-based cuisine that not everyone knows, but definitely should try. Chickpea water is my favourite. By the way, we don't waste food. We use chickpea to prepare falafels, and the water becomes a base for our vegan mayonnaise. It's also is perfect for various kinds of desserts, like mousses and vegan meringues! I highly recommend it. It's also safe for people with food allergies.
Have you always been in favour of plant-based cuisine?
Of course! I draw most of my inspiration from information about the nutritional and health values of plants. I always plan how to prepare them in a way that will not make them lose these values, without sacrificing the taste and aesthetic qualities. It's important for me to make meals that are not only tasty but also healthy and balanced.
I often find out about the properties plant-based ingredients that I had no idea about. This motivates me even more to improve my knowledge and share through meals I cook for myself and others. First of all, I start with my team, then I send the message out during cooking workshops. It's also beneficial for the guests who ask the staff for help in choosing a dish while placing an order.
Are you planning to add even more plant-based options in the future?
I believe that if something works, you have to do more of it. I'm planning another menu update in autumn 2020. I'll try to make sure that this time, the plant-based options become an exact half of all the dishes we serve. Although it's a lot of work, I know that this plan will only have a positive effect.
There is still a lot to do in the catering industry. That is why keep going. I want to promote plant-based cuisine and quality cooking that will win the hearts of everyone who still don't see plant-forward eating will benefit us all.
Why did you decide to become a Chefs for Change ambassador?
While running a company and a restaurant, I have gained a lot of diverse knowledge. It's natural for me to share what's good, so I decided to become an ambassador, which I hope will be an inspiration for other chefs, and the success of my restaurant will set an example for places around the world to take the same steps as I did.
---
Jakub was interviewed by Aleksandra Czarnik.
Photo: Ines Nowak | Marshal Food
Blog